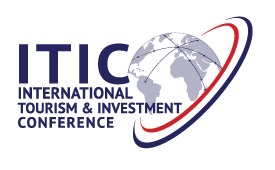 Connecting Botswana Travel & Tourism Sector with Investors and Global Tourism Leaders
It will be the B2B Tourism Investment summit and exhibition bringing together international leaders and project developers in the tourism, travel and hospitality sectors and connects them with investors. The Summit will provide a platform to drive international awareness and investment in the Republic of Botswana and act as a catalyst for growth. It will attract private equity firms, investment banks, institutional investors, fund managers and influencers, who have the power to channel capital and to raise funds to invest in sustainable tourism projects.
It will host approximately 300-400 tourism and financial services stakeholders from local and international: CEOs, the business elite in the tourism and financial services sectors with the capacity to invest in the development of sustainable tourism in Botswana.
Our mission is to provoke a new thinking and explore new opportunities and financial mechanisms for sustainable investments in travel and tourism to be held in Gaborone, Botswana on the 22 – 24 November 2023.
As the Summit will provide an unprecedented opportunity to showcase the whole Botswana tourism industry and its achievements during the last 56 years on an international scene.