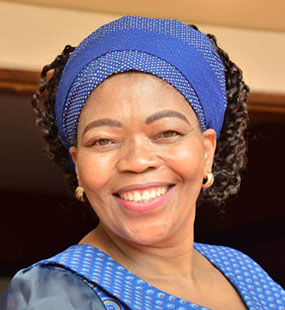 " Dear Tourism Partners and Prospective Investors,
I wish to warmly welcome you in Gaborone for the Botswana Tourism Investment Summit.
I feel confident that you will seize the untapped opportunities in the tourism sector of my country which offer great potential and lucrative returns to investors.
Foreign Direct Investment will play a fundamental role in energizing Botswana's economy and further contribute to its sustainable development while ensuring the social inclusion of all so that no-one is left by the side of the path of economic growth.
According to latest available statistics, our tourism sector accounts for 4.64% of my country's GDP and for 8.4% of total employment. Furthermore, before the COVID-19 outbreak, Botswana attracted 1.83 million international travellers and generated receipts amounting to US$ 572 million.
Our destination has always been acknowledged as safe and stable both for foreign visitors and for investments. In addition, our economic fundamentals are all positive. Botswana stands out in Africa as an upper-middle-income with a GDP per capita of US$ 6,700.9 nowadays, backed by strong institutions upholding good governance and driven by a pool of a young, highly skilled and educated workforce.
We share boundaries with 4 countries (Namibia, South Africa, Zambia, and Zimbabwe) and this unique geo-strategic location confers to Botswana its strong positioning as a promising business and financial hub in the Southern Africa region.
You will certainly be interested in reaping the benefits of my country's membership to several regional economic blocs such as the Southern African Development Community which gives access to more than 345 million consumers, the Southern African Customs Union and the Africa Continental Free Trade Agreement.
Botswana also provides attractive incentives and liberal policies for investment, and I sincerely hope that all these appealing factors will positively influence your investment decision-making. "