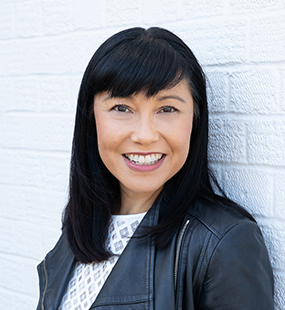 Carmen Roberts is a presenter on The Travel Show seen on BBC World. For the past 22 years, Carmen has worked for BBC World TV in London, Singapore and Tokyo covering a wide variety of topics including news, business, travel and technology and reported from over 80 countries around the world.
Carmen has worked on high profile BBC programs such as Hard Talk, Click, Fast Track, Asia Business Report, World Business Report, Talking Movies and general BBC news programs. During her time in London, Carmen also worked for CNN, Sky News, Associated Press TV as well as the London New Network.
After the Asian Tsunami on Boxing Day 2004, Carmen cut short her holiday in Langkawi, Malaysia to report from the devastated resort town of Phuket in Thailand.
Carmen has produced a program aboard the world's longest flight, filmed at the nuclear power plant in Chernobyl and reported from one of the world's most secretive countries, North Korea.
Born in Singapore, her father was from New Zealand and her grandparents were Scottish. However, Carmen grew up on Australia's Gold Coast and moved to London in 2000. Carmen has lived in Singapore, and Tokyo and is now based in the UK with her husband and three children.