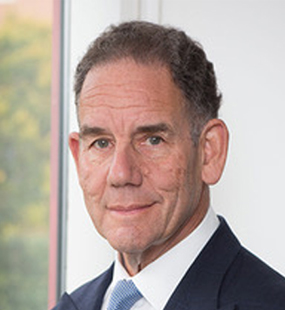 Christopher Rodrigues became Chairman of the Port of London Authority in January 2016 and the Chairman of Openwork in January 2014.
Christopher was Chairman of the British Council from 2016 – 2019; Chairman of the British Bobsleigh and Skeleton Association from 2013 – 2019; Chairman of VisitBritain from 2007 – 2017; Chairman of International Personal Finance and Windsor Leadership from 2007 – 2015; Chairman of The Almeida Theatre from 2008 – 2016, and in July 2016 stepped down as a Council member and Trustee of the National Trust. He was on the Executive Committee of the World Travel and Tourism Council from 2007 – 2016.
Christopher is a graduate of Cambridge University and the Harvard Business School. He rowed for Cambridge in the 1970 and 1971 Boat Races, is a past-Chairman of Leander Club and is a Steward of Henley Royal Regatta.
He was made Visiting Professor at the University of Surrey in 2009 and a Visiting Professor at Cranfield School of Management in 2010. He was awarded an Honorary Degree of Doctor of the University of Surrey (DUniv) in April 2013. In May 2018 he became an Ambassador for the World Travel and Tourism Council, and in January 2019 the Development Committee Chairman at University College School, Hampstead.