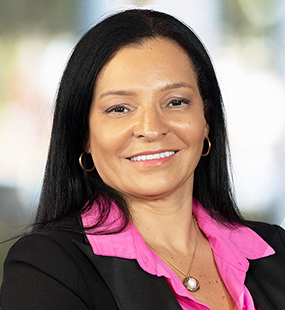 As the Regional Director for Southern Africa at IFC – International Finance Corporation, Cláudia leads the strategy and operations of the world's largest development institution focused on the private sector in emerging markets.
With over 20 years of experience in the financial services industry, Cláudia has a proven track record of delivering innovative and impactful solutions for clients across various sectors and geographies, especially in the energy and natural resources sector.
Her core competencies include financial risk management, corporate finance, financial planning, and debt restructuring and insolvency. Cláudia also has a keen interest in emerging technologies and their applications in the financial sector, such as blockchain and digital currencies. Cláudia recently completed the Oxford Blockchain Strategy Programme, which enhanced my knowledge and skills in this exciting and rapidly evolving field.
Her mission is to leverage my expertise and network to support the development and growth of sustainable and inclusive businesses and economies in Southern Africa and beyond.