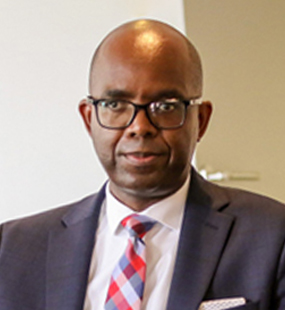 Dr Bao Rasebolai Mosinyi appointed Chief Executive Officer of the Civil Aviation Authority of Botswana (CAAB) on the 01st July 2021.
An Aerospace Engineer, he is armed with a broad experience in Aviation and Aerospace matters acquired in a period spanning over 20 years. His extensive experience has seen him working for an Aviation Regulator, an Airline, Aircraft Manufacturer in addition to an Aircraft Engine Manufacturer in the United States of America.
Dr Mosinyi, a citizen of Botswana, joined CAAB from Pratt & Whitney where he held the position of Associate Director. He had previously served at the US Federal Aviation Administration as a Senior Research Engineer and at Airbus as an Aircraft Structures Engineering expert.
Bao Mosinyi holds both Bachelor and Master of Science degrees in Aerospace Engineering from Embry-Riddle Aeronautical University, and a Doctor of Philosophy in Mechanical Engineering & Mechanics from Drexel University – specializing in Aircraft Structures. He also holds an MBA degree (Strategy & Finance) from Duke University's Fuqua School of Business.