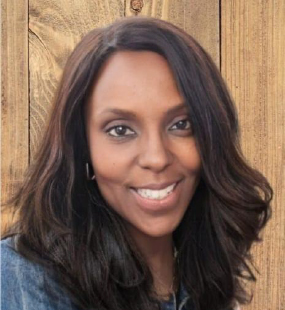 Jacinta Kiruthi is a Trade, Tax and Customs expert, serving in various advisory roles within the East African Region as well as several Continental Platforms, both in the Public and Private sectors. She currently serves as lead AfCFTA Advisor to the East African Chamber of Commerce and Industry (EACCIA), the African Business Council (AfBC), Secretariat of the Intergovernmental Authority on Development (IGAD) and the International Conference on the UN Great Lakes Region (ICGLR).
Within these institutions she serves as the subject matter expert in Regional Integration for the AfCFTA and the EAC Rec, Revenue Administration Reform, Rules of Origin, Women in International Trade, Tax and Customs Matters, Valuation and Cross Border Trade and Management. Very close to her heart are Africa's Trade Facilitation tools especially the LAPPSET Corridor initiative.
As a Toastmaster, she has graced various international panels on the Role of Women In Trade and moderated numerous conferences such as The East Africa Trade and Industrialisation Conference, UN Great Lakes Private Sector Forum, Africa Women In International Trade which all brought together key players within EAC, AfCFTA, SADC, EU and the UN Great Lakes Regions. Prior to this, she was selected to facilitate the prestigious McGill University's – Semester In Africa Programme for 40 North American students.
Previously, she served as a Senior Programme Manager in the Commissioner General's Office of the Kenya Revenue Authority, critical in implementing the Revenue Administration Reform and Modernisation Programme (RARMP) which saw KRA become the leading Revenue Authority within the East African Community. She also enabled the rolling out of e-learning initiatives in partnership with various institutions of higher learning to enhance team knowledge as well as align KRA's internal policies with overarching national government goals. During her tenure in the Customs Department, Jacinta successfully documented and mapped all cross border operations in Namanga, which went on to become a blue print for the One Stop Border Post initiatives, replicated across 8 other OSBPs namely (Taveta, Lungalunga, Isebania, Busia, Malaba and Moyale) – and is currently informing the EAC's and AfCFTA's Cross Border Trade practices.
Jacinta has an MBA (Strategic Management) and BA, Hons (Economics) from the University of Nairobi, a post graduate diploma in Tax and Customs Administration from KRA's – Training Institute and Diplomas in both Banking and Information Systems Management, amongst other trade facilitation and leadership courses from global institutions. She is passionate about synthesizing and simplifying the African Union's Regional Integration Agenda as well, as bringing both the African Public and Private sectors on board the amazing AfCFTA journey.