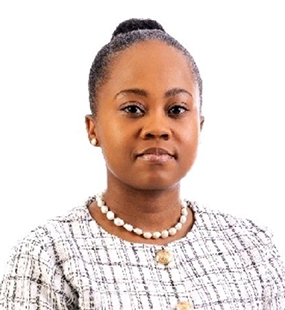 Kushatha Chilisa is a banking professional with over 15 years of banking experience, ranging from credit risk and governance to supply chain development. The past 6 years her career have been focused on financial inclusion, in particular citizen economic empowerment programs where she is regarded as both a pioneer and an industry expert.
As evidence of her pioneering capabilities, she started and led one of the biggest CEEP funding programs, led the capacitation of more than 3500 SMEs, and led the creation of Botswana's 1st bank account for women in business before recently joining Stanbic as the Head of CEEP.
As recognition for her work in this field and her passion in developing entrepreneurs and fostering strategic partnerships, she was voted amongst 2022/2023 Top 10 Strategic African Women in Leadership.