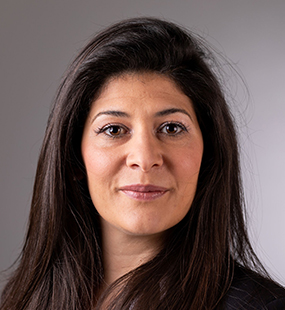 Michaela is the Managing Director of Rera Partners. She is proud and honored to lead a firm of women who are exceptionally talented and who have integrity and a deep sense of social responsibility. She is passionate not only about the development of Rera Partners and the services it has to offer but about the impact the firm and its people are able to make in the lives of its clients, their businesses and the communities they operate in.
She found her passion for Corporate Finance when she moved to Botswana in 2010. Michaela is an ardent transaction advisor who specialises in Mergers & Acquisitions, Valuations, Due Diligence and Turnaround advisory services. Michaela is a locally respected transaction advisor, known by her clients to be personable, approachable, passionate and solution driven.
Michaela is a qualified Chartered Global Management Accountant with over 15 years' industry experience. She has worked in the UK, South Africa, Botswana, China and Kenya. Having been employed in industry and practice in senior roles she has a wide range of hands-on practical experience and is able to relate to her clients in a unique manner. She has successfully managed the implementation of various projects and her local clientele has included private, listed and government entities.
Michaela has a passion for training and development. She has delivered corporate finance training for the last three years across Europe, the Middle East and Southern Africa, where she has trained over 200 finance professionals. She has also mentored and trained many young professionals locally.