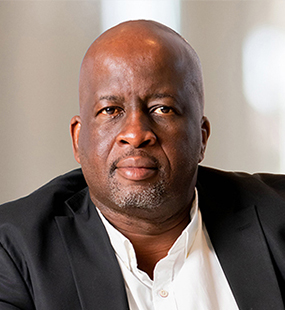 Mr. Neo Nwako, is an ICT , Digital Specialist and Entrepreneur with numerous year of experience leading technology solutions in the space of mining, telecommunications, aviation, finance, hospitality, security and other mission critical sectors in public and private sector ecosystem.
Neo is MD of Abari Communications (Pty) Ltd (ABARICOM), a Botswana owned company, a network managed services provider and systems integrator owning a service platform to run digital connectivity solutions at the same time build private networks in the 4G/5G space to enable digitization of the economy.
Abaricom uses technology to enhance the lives of our customers, partners and communities by ensuring a positive impact through innovative solutions and a commitment to social and environmental responsibility.
Business Botswana- ICT Sector Chairman,
Co-Chairs with the Minister the ICT Sector Consultative Council
Citizen Owned Business in IT – President (COBIT).
Past President Botswana Information Technology (BITS),
Chairperson Yarona FM